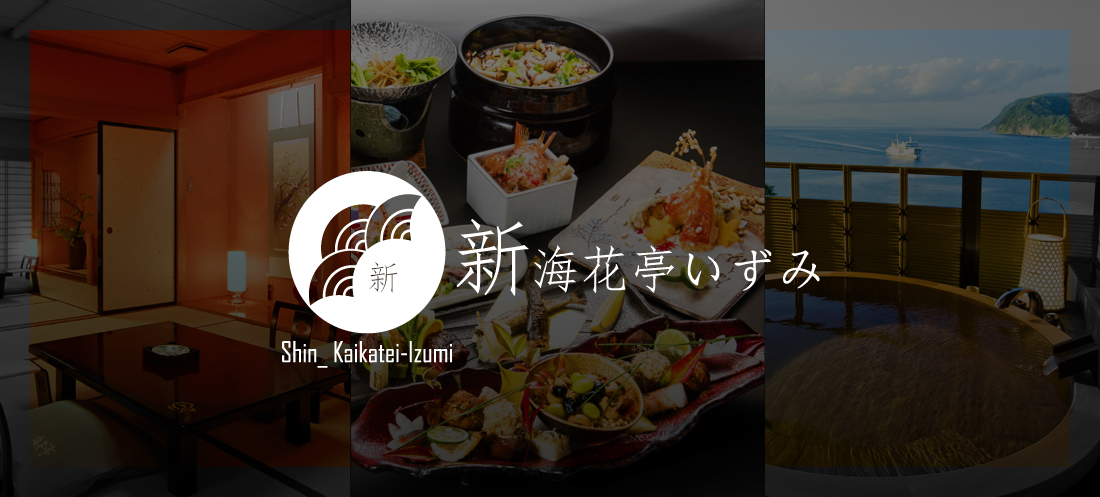 Cuisine
「Shin Kaikatei Izumi」is renewed in June 2016.
We are specialised in serving Kaiseki -traditional Japanese course meals.
Headchef "Takeyasu Ishii" was given a star by Michelin for 4years(from 2008 to 2011),
the world's best-known guide to hotels and restaurants.
What's Kaiseki 懐石 ?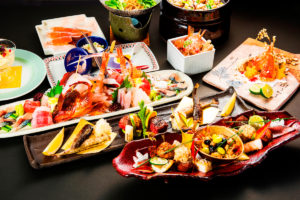 Kaiseki is a traditional Japanese multi-course meal prepared from fresh, seasonal ingredients.
Some dishes are served hot, while others are served chilled or at room temperature — just the way they're meant to be enjoyed.
Experience Ryokan with us




Please experience the elements of Japanese culture and customs.Staying in a room with Tatami (straw mat) flooring, wearing Yukata (robe) after soaking in an Onsen (hot-spring ), sleeping on a Futon (bedding), in a ryokan.It would be a wonderful and unforgettable memory of your trip to Japan for certain.
Location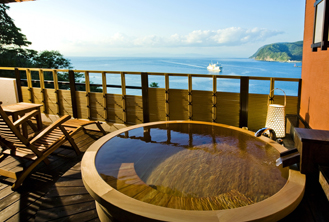 We are located in front of Suruga Bay.
You may enjoy rooms with open air baths & Ocean view.
We have 8 types of rooms available.  (Check …HERE …to see more rooms)
Transit Access
[Railway+ Bus]
[Railway+ Ferry]  By this rout, you can see Mt.Fuji from Suruga Bay ferry